Christmas is coming! Lots to talk about on the Cut the Crazy blog! Since Christmas is about six weeks away, I'm get excited when I see holiday displays in stores and articles in magazines with Christmas planning strategies. Pinterest is brimming with photos - new ideas and fresh takes on old ones. I love the way young bloggers and crafters can take dusty and tired projects from the past and turn them into fresh inspiration.

To take a line from the last page of Oprah's magazine, WHAT I KNOW FOR SURE IS...that planning is crucial. And if we start now, we'll have time to prepare for a less-crazy December.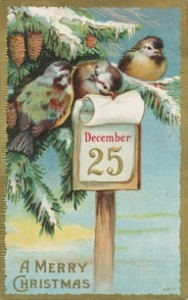 I'm talking about the kind of planning where you sit down with paper and pen and start making lists.
I love these quotations that inspire me to begin my Christmas planning:
"Planning is bringing the future into the present so that you can do something about it now."
-Alan Lakein
"When you establish a destination by defining what you want, then take physical action by making choices that move you toward that destination, the possibility for success is limitless and arrival at the destination is inevitable."
-Rick Riordan
"Failing to plan is planning to fail."
-Benjamin Franklin
"If you don't have a plan for yourself, you'll be part of someone else's."
-proverb
And finally, a few lines from Oprah's November 2013 "What I Know for Sure" essay:
"I believe we make our paths far more difficult than they need to be. Our struggle with and resistance to what is entangles us in constant chaos and frustration - when it's all so simple."
-Oprah